New! Pick & Mix Service
We can now offer you a personal pick and mix service of any of our products (subject to availability).
This service is perfect for those of you with restricted freezer space which prevents you from buying in bulk, and it also means you can get full variety with each order.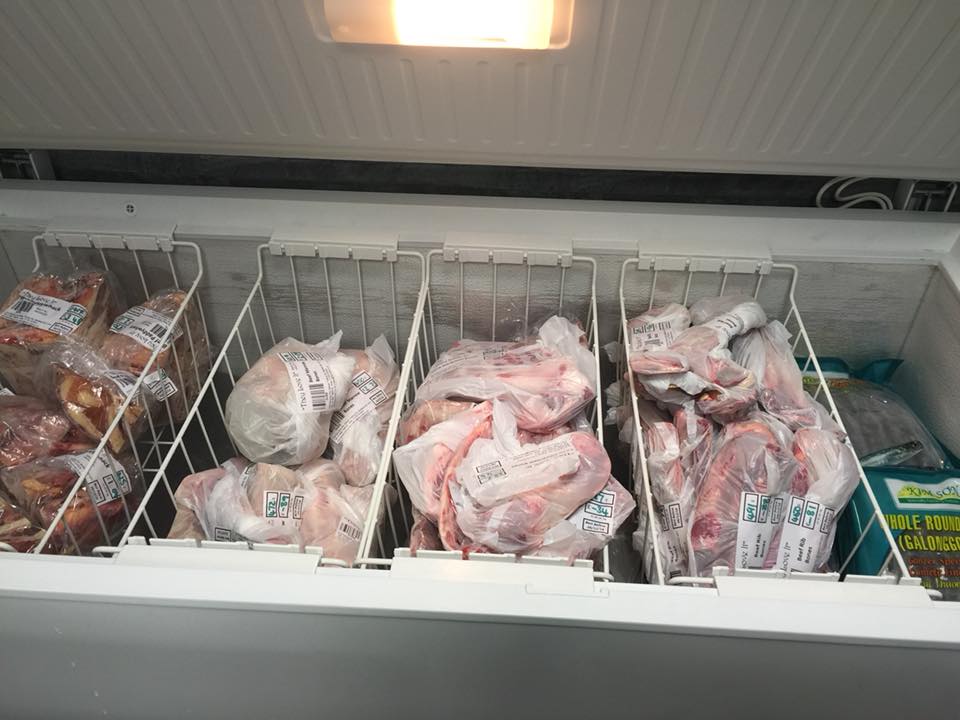 The products in the shop are individually packed and priced according to their weight. We will personally pack your parcel for you with the products you choose and will then give you the price. Unfortunately it is impossible for us to give you a rough price per box as every product is priced individually priced but we have listed the shop prices per kg below.
There is a *£9 charge per parcel for this service to cover the cost of pre-packing products, picking your order and delivery in an insulated box to keep your product frozen (extra supplement payable for postcodes listed in delivery FAQ section) which holds approx 8kg-10kgs of frozen products.
Please use the form below to place your order. All products are subject to availability. We will call you when we are ready to pick your order.
| | | | |
| --- | --- | --- | --- |
| SHCMB | Chicken Mince with approx 10% Bone | £1.98 | per kg |
| SHCV | Chicken Mince with Bone, Sweet Potato, Carrot & Spinach | £2.40 | per kg |
| SHCOM | Chicken with Bone & Offal | £2.10 | per kg |
| SHBL | Boneless Chicken Mince | £2.48 | per kg |
| SHBMM | Beef & Chicken Mix | £2.51 | per kg |
| SHPBM | Pure Beef Mince | £3.02 | per kg |
| SHGT | Pure Green Beef Tripe | £2.79 | per kg |
| SHLM | Lamb & Chicken Mix | £2.20 | per kg |
| SHBC | Beef Chunks | £2.96 | per kg |
| | | | |
| SHBR | Beef Rib Bones | £1.80 | per kg |
| SHBB | Beef Marrow Bones | £1.88 | per kg |
| SHLB | Lamb Rib/Breast Bones | £1.80 | per kg |
| SHPW | Beef Paddywhack | £2.44 | per kg |
| SPRAT | Frozen Whole SPRATS 1kg | £3.10 | per kg |
| SCAD | Frozen Whole SCAD Fish 1kg | £3.60 | per kg |
| SARD | Frozen Whole SARDINES 1kg | £3.90 | per kg |
| SHCC | Chicken Carcass | £1.20 | per kg |
| SHCG | Chicken Gizzards | £1.80 | per kg |
| SHCF | Chicken Feet | £1.95 | per kg |
| SHCN | Chicken Necks | £2.25 | per kg |
| SHCH | Chicken Hearts | £2.90 | per kg |
| SHCN | Chicken Necks | £2.25 | per kg |
| SHCW | Chicken Wings | £2.00 | per kg |
| DLS | Dried Liver Sausages | £2.80 | |
| DBGS | Dried Beef and Garlic Sausages (8) | £2.80 | tub |
| DCS | Dried Chicken Sausages (8) | £2.80 | |
| BTT | Bentleys Fish Training Treats 60g | £2.50 | 60g |
| GPS | Ground Pumpkin Seeds | £1.00 | 60g |
| | | | |
| DH | Dried Beef Heart Training Treats 100g | £3.50 | 100g |
| DL | Dried Beef Liver Training Treats 100g | £3.50 | 100g |
| DF | Dried Fillet Training Treats 100g | £4.50 | 100g |